Become A Mentor

Become A Partner

Become A Volunteer
Global Innovation Challenge 2021
In 2020 UMO united the global design community to tackle the COVID crisis with Design X Social "Life in the Lockdown Challenge 2020". It raised the question "What if the lockdown is here to stay?" to identify and address some of the pressing social issues. Now a year later, even with the vaccination drives, we are still on our toes. While countries like India and Brazil are in a much deeper crisis.
Are we ready for the next wave??
The 2nd wave has inflicted such widespread pain and exposed the vulnerability of nations like India and Brazil. Whatever measures were taken during the first wave proved to be stopgap lacking foresight.
Are the current measures for our healthcare and wellbeing sustainable?
From making people follow simple protocols to taking self-care. From handling the crisis efficiently to taking remediation efforts at scale. How can we ensure that these efforts are sustainable? Can they serve us well if we face another such catastrophe, a 3rd wave in the near future?
Explore measures to prevent, manage, and remediate such catastrophes.
We call all designers, students, and everyone inspired to take part in the Design X Social Innovation Challenge 2021. Explore solutions to promote sustainable health and well-being by exploring changes at the personal, systems, and planet levels.
Here are a few ideas to trigger your mind
Explore solutions to promote sustainable health and well-being by exploring changes at the personal, systems, and planet levels.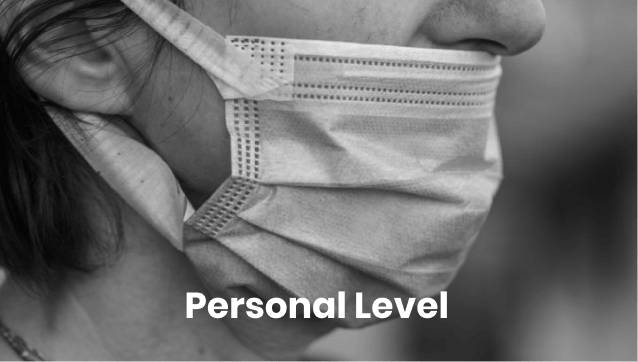 Can we change human behavior through design?
It all starts from within. How can we influence positive behavioral change at a personal level to promote health and well-being in various settings i.e., work, home, or a social setting? Think of products like a Fitness App or an Energy Usage tracking App that are designed to transform behavior. Don't just limit yourself to just software apps.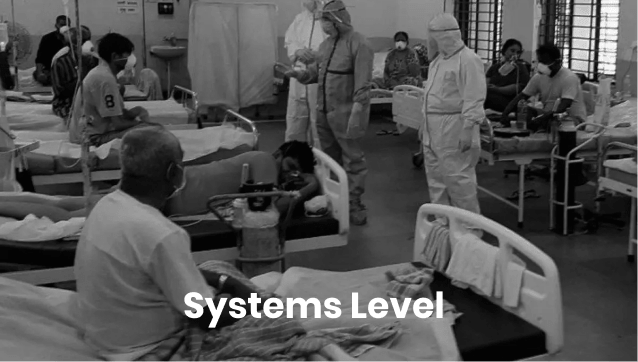 Can we reimagine our healthcare systems and processes?
Of all the infections and deaths we are seeing, several of them could have been avoided with quick access to help. This would have been possible with better organization and management at scale. How can we address this through products, services, and processes to ensure healthcare and wellbeing?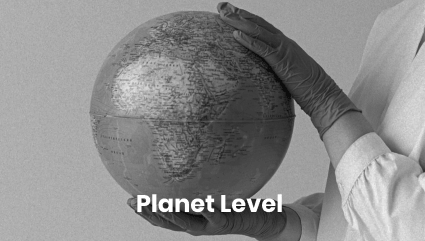 Can we be more responsible towards our planet?
How can we ensure affordable, reliable, accessible, and sustainable infrastructure in the healthcare sector? Think about all the bio/chemical/material waste adding to the carbon footprint during the pandemic.
In today's connected world, everyone is empowered to influence a positive change. People from any domain and from any walk of life, passionate about bringing social change are encouraged to take part in this challenge.
Select your category to participate and win awards.
Design
Schools
Some of the most inspiring and innovative ideas come from students. Demonstrate your social responsibility by encouraging your students to take part.
Other
Institutes
Some of the most creative and technologically exciting ideas come from non-design students. Take part in this unique challenge and inspire change.
Businesses & Enterprises
Demonstrate your corporate social responsibility by encouraging your employees to take part in this challenge. They could be designers, technologists, or anyone inspired.
Professionals & Citizens
Non-Design Citizens and professionals from any background who care and who are keen to bring change, your ideas are gold. All you need is an ability to write and express your ideas in a simple way.
UMO Design Foundation will be honoring the winners with the following awards.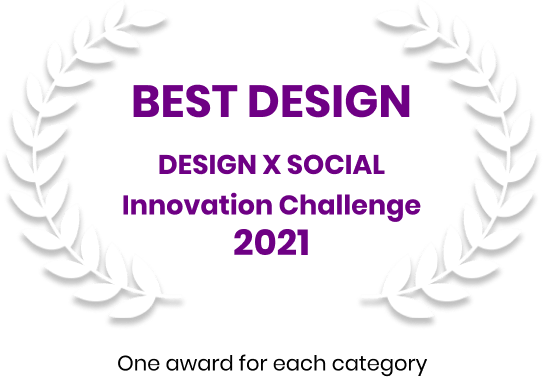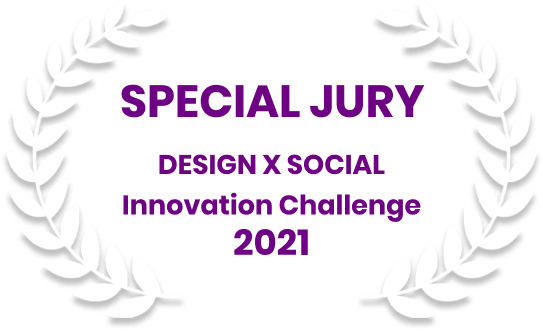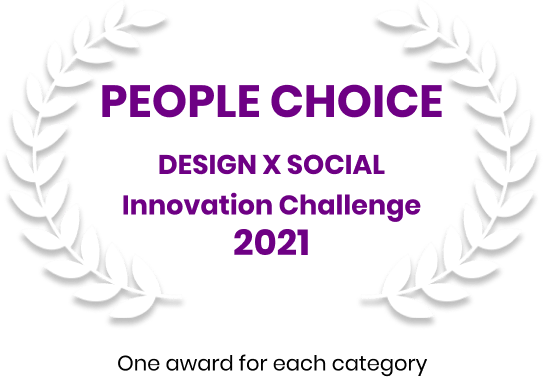 CERTIFICATES
(online & verifiable)
All members of the winning teams will be given certificates.
All the participants who submit the solution will be given participation certificates
70% discount on UX Design Course Worth $2106
(online at UMO Design School)
All the participants who submit the solution will be given a 70% discount for the Certification course in User Experience Design.
Evaluation Criteria & Process
A winning design positively meets most of these criteria.
Note: UMO Design Mentors will be available to teams that need help with the design process and general project guidance
Problem Identified
Why is it an urgent/important problem?
Design Innovation
How is this design unique or innovative?
User Experience
Does it deliver a simple, intuitive, and delightful UX?
Design Process
Did it follow a proper design process?
Impact On The Society
How does it positively change the life of the target users?
Sustainability
Is your solution long-lasting? Is it good for the planet?
Practicality & Business Viability
How can your solution be executed and successful?
Video (not more than 3 minutes)
Does it capture your problem and solution effectively?
Here are more reasons to be part
Here's Why You Should Take Part
Let's unite to re-imagine the new normal, new scenarios, identify problems, and propose solutions.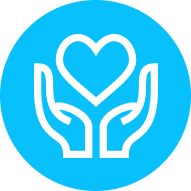 Show That You Care
It's your platform to showcase your idea and bring change.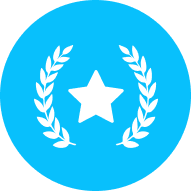 Win Awards & Get Recognized
What better way to celebrate the potential impact you could create.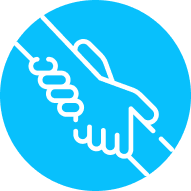 Learn From Mentors
Learn design firsthand with expert design mentors & Exclusive sessions with Jury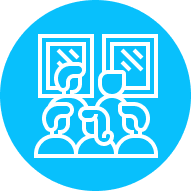 Showcase At Design XPO
Showcase your innovation at online Design XPO and Win a chance to work on a real project backed by our partners.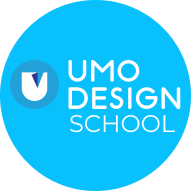 Get 70% discount at UMO Design School
All the participants receive 70% discount for the Certification course in User Experience Design worth $2106.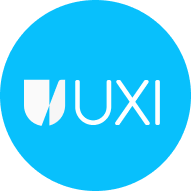 Gain entry to UMO Design Conference
Get discounted entry to UMO Design Conference 2021.
Here's what we need to do to make this challenge a success.
9th July
Whether you are from academia, from the industry, or a citizen, you should participate in teams.
The minimum team size is

3 and the maximum size is 5.

We encourage diversity in your teams. Diversity in expertise, industry domain, gender, etc.,

Brownie points for including a common man/ citizen in your teams.

There are

no Entry Fees

. 

Teams will be assigned a mentor (optional)

An expert design mentor from the industry will help you, guide you from the beginning to the end of the process.
23rd July
Identify A Problem You Want To Solve
You have to complete all sections in the Google Slide template which will be shared with instructions to your team lead's email. And share the completed Google slide deck with [email protected]
Describe the scenario.

Capture the problem.

Explain why it is an urgent problem for the "Lockdown" theme.

Who is the target user?

When solved how it will positively impact the target user?

You will be provided with feedback from our Design X Social challenge team incase the problem identified is needs a bit more rethinking.
Presentation Link Submissions & Visibility

1st Aug
Submit Your Proposed Solution.
Your proposal could be a digital/ software, a service, or a physical product. Update the solution section in Google Slide deck with:
How does your solution address the problem identified? (Use sketches, photos, video, etc.,).

Any alternatives you've considered – up to 2.

How does it impact the target user(s)?

Submit a video (max 3 minutes) which explains the problem and solution. You can share the drive link to access the video.

The video will be uploaded on UMO. Design Youtube channel for public voting.
Submit your final DesignX Social entry.
15th Aug
Shortlisted entries will be announced in each category. These teams will have a chance to present to the final award jury online.
You will receive feedback to polish your entries.

Optionally, you can work with a mentor to prepare for the final jury.
22nd Aug
Present to the jury online. Winners will be presented with the Design X Social Innovation Awards in the following categories:
Best in the Academia

Best in the Enterprise

Best in the Open Category

Design X Social Special Jury Award

Design X Social People Choice Award
Be The Change You Want To See
We hope you are inspired & excited about this challenge. Make a difference by playing a part in securing a sustainable future for all.