UMO UNITES
UMO.Design Foundation has been inspiring design-driven social innovation by addressing urgent social issues over the past two decades. Humanity today is facing the most challenging times we've ever seen across generations. So, what are we, as human-centric designers, thinkers, and thought leaders doing about it?
"UMO Unites" is our response.
UMO Unites is UMO.Design's ongoing program that connects the inspired with the enablers to create a long-lasting social impact. A straight from the heart initiative that reflects our founding philosophy, UMO Unites aims to address such issues effectively and timely.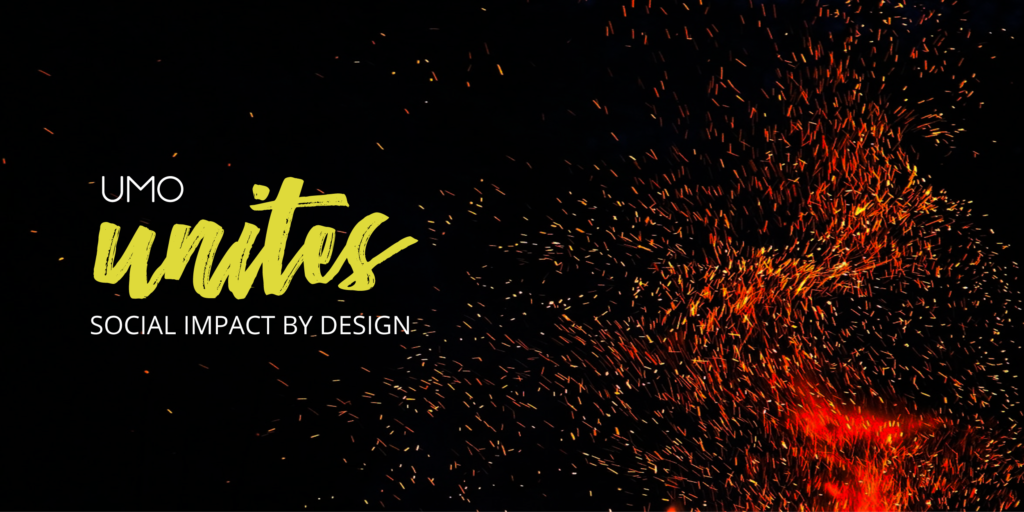 Here's how you can make the difference
Express your thoughts: From sharing an idea or identifying an urgent social issue to spreading awareness. From solving an issue as a team and to working with an enterprise or an NGO on a real-life social problem. This is an opportunity for everyone with a little heart to create a positive impact on our society. You can be part and contribute while still being isolated. Just that your imagination is not limited by physical barriers. Capture and convey your observations, thoughts, feelings, emotions, ideas, solutions, and imagination about this crisis. 
Click here to share ideas.

Contribute your time and efforts!
Join the Task Force: You could be a passionate individual, from any background, not limited to design. If you can write, sketch, photograph, blog, post in social media, or even take a video then you are gold to us. Join the task force now, contribute and make an impact!

Click here to join.
What's coming up?
In times like this, we aim to bring together people virtually of course from all industries through engaging sessions like webinars, keynotes, panels, design challenges and much more.

We believe gaining knowledge from other industries will help us widen our thinking, empathize, act on it through creativity, innovation, and design intervention. Through UMO Unites we wish to open up many new opportunities to make meaningful and impactful contributions to our society.
We will be back in your inboxes soon with more details.