Hello!
नमस्ते!
হ্যালো!
ನಮಸ್ಕಾರ!
ഹലോ!
ନମସ୍କାର!
ਸਤ ਸ੍ਰੀ ਅਕਾਲ!
வணக்கம்!
హలో
नमस्कार!
Designing for the BIG SHIFT
Online Conference, December 16th, 17th, and 18th
UXI IS BROUGHT TO YOU BY UMO DESIGN
Regular Pass
Get an all access 'regular' pass to the UX India 2021 International conference for all three days.
Limited to 1 pass per person
Get in touch for bulk passes
50% refund policy within 7 days of purchasing the pass
₹3500/$59
cost per pass plus tax as applicable
Buy Passes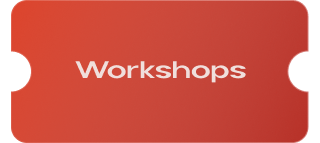 Learn DesignOps For Beginners
NEW
On 10th & 11th Dec 2021 (3 hours workshop)
Good DesignOps is the foundation for good user experience. We rely on workflows, processes, team competencies and governance to scale our UX/Design function. In this short workshop we will dive into the key dimensions of DesignOps and collaboratively explore various operational models.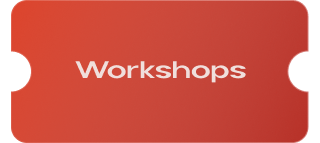 How To Prototype For Voice UI?
NEW
On 10th & 11th Dec 2021 (3 hours workshop)
The process of making is not hard to figure out. Choosing actionable items towards what constitutes "making" is hard. In this workshop, you'll be introduced to some surprising, easy, and effective ways of prototyping with Siri and other voice interfaces. You will also create role play scenarios between Siri and a user of Siri.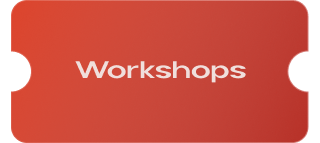 'WHAT IF': Designing For Known 'People' In Unknown 'Scenarios'
NEW
On 10th & 11th Dec 2021 (3 hours workshop)
The workshop is designed to help anyone who wants to engage in complexity, narratives, systems, design, business, problem-solving in a people-centered and futures-oriented way. It is meant for anyone interested in learning and ideating how to design for and with people. We will do this through a gamified experience with the possibility of delving deeper into fictional characters in movies and then imagining those characters in a range of future scenarios.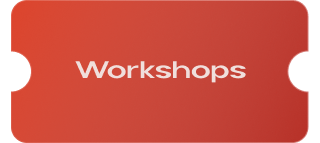 Agile and Scrum in a Nutshell
NEW
On 10th & 11th Dec 2021 (3 hours workshop)
At its core, Agile is about people effectively collaborating to deliver customer and business value. Many wrongly think Agile is all about better, faster, and cheaper delivery of features. But a user-centric, outside-in approach is central to the Agile mindset.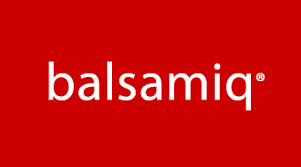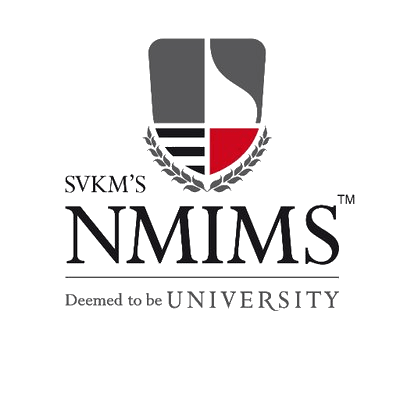 UXINDIA'21 is a unique experience for the global design community
December 16th, 17th and 18th | Online | Connect | Workshop | Conference
UXINDIA has many ways in which you can get involved, don't wait, sign up!
Share an idea, thought or concept and inspire the design community
A not-for profit venture, UXINDIA is built by, built for, and sustained by its growing community of designers.
Early bird passes will soon be announced, stay tuned!
Become a part of the UMO and UXINDIA teams
Designing for the
BIG SHIFT
"The Pandemic is a Portal" – Arundhati Roy. As we emerge on the other side of this portal, we stare at a world that is shifted, disordered, and disoriented that needs an intervention, with design.
17th Edition of UXINDIA International Conference
UXINDIA is a flagship event of UMO Design, a non profit design community with over 200,000 community members across the globe. Here's what we have achieved so far
As always, we will focus on the role of design in driving its influence and impact at personal, business, and social levels by advancing its key disciplines
UMO DESIGN and UXI
A not – for profit organization that aims to provide a platform for UX/ UI designers, researchers and design enthusiasts to build community, share knowledge and promote the practice in India and beyond.
With a vision to build and sustain the implementation of design thinking for a better living, UMO Design Foundation (Formerly known as UsabilityMatters.Org) was launched around the turn of this millennium when the mainstream design was in its nascency. Today it has emerged into one of the biggest design communities of India with a growing world wide network.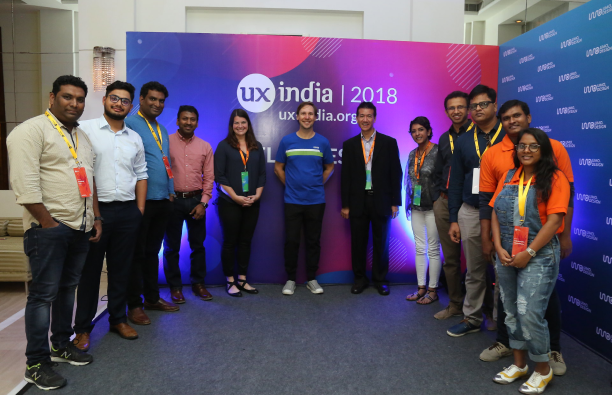 UMO Design Foundation
UMO is a non-profit organization working towards design awareness and exchange of design sensibilities through interaction between designers and design sensitive consumers.
It is a forum dedicated to discussing, improving and promoting the work of design community in India.
www.umo.design

UXI International Conference
UXI at its core is a confluence of thought leadership in design from the industry, the institution, and the individual to ignite, inspire, and delight communities through design-driven social change.
UXINDIA is a flagship program of UMO.                               UXINDIA.

2021.ux-india.org

Become a conference partner
We offer a range of dynamic conference partnership opportunities tailored to highlight your company and help you make meaningful connections.