A one-year
sponsored

program, mentored by industry experts to help

EXCEL

your design career.
Design Education for the Deserved
The Excel program aims to provide
Industry Experts
Learn from the best
UMO Catalysts
Get mentored by design experts
Internships
From your sponsor
Employment
From our partner companies
Chance to Learn more
Pursue further design education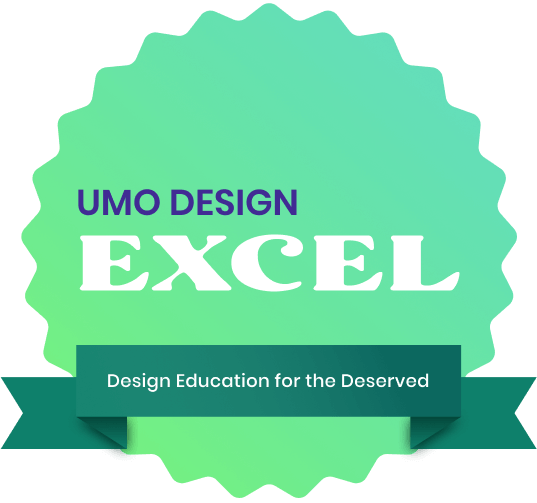 EXCEL

is thoughtfully crafted to educate and engage non-design students & professionals interested in transitioning into a UX design career.
Here's is our selection criteria
Do you have what it takes to be a purpose-driven
design thinker

and

problem solver

?
A sponsored design program for the talented and deserving non-design graduates & professionals with financial hardship.

Interested graduates and professionals with a non-design degree (any degree) are welcome to apply for gaining admission into UMO EXCEL 2022. We encourage only those who are seriously interested to enroll in this program as it's been created for talented and deserving students in need.
"Make design education
accessible

to everyone who deserves it."
Kaladhar Bapu, Founder, UMO Design
Good design for better living
UMO.Design with its founding philosophy of "Good design for better living" believes that good design education is fundamental to this effect. From being a relatively insignificant domain, design has emerged as one of the most influential.
With EXCEL, UMO.Design aims to make design education accessible to everyone who deserves it. Besides bringing awareness and a deeper understanding of design, we aim to transform our students into confident and raring to go purpose-driven design thinkers and problem solvers. We inspire them to take design wide and deep to create a lasting impact at all levels besides making them employable to enrich their own lives.
"But is this goodness

permeating

to all walks of life?"

Design education for all!
In order to do so, we need design education for all and for everyone who deserves it. More importantly we need to educate those who can create lasting impact by taking it to all facets of our lives across sectors and societies.

The onus is on us, the design community to spread design and make design education accessible to everyone capable and deserving. It's only when we establish design practice deep and wide, we sustain and grow its influence for better living.
UMO Catalysts are mentors who enable and empower our community in leading change through sustained contributions in several ways. They are an integral part of UMO.Design ecosystem with an extremely critical role in engaging EXCEL Pro students to successfully complete the program and emerge as the change makers of tomorrow.

Be part of UMO.Design Mentor's club
Advance design education by making it accessible to the deserved
Spread design goodness wide and deep into all facets of our lives
Take immense satisfaction and make it beneficial & valuable for the time spent
UMO.Design invites enterprises interested in supporting our mission of educating the talented and deserved in design.
Our mission is the expand the influence of design by educating people who cannot efford design education.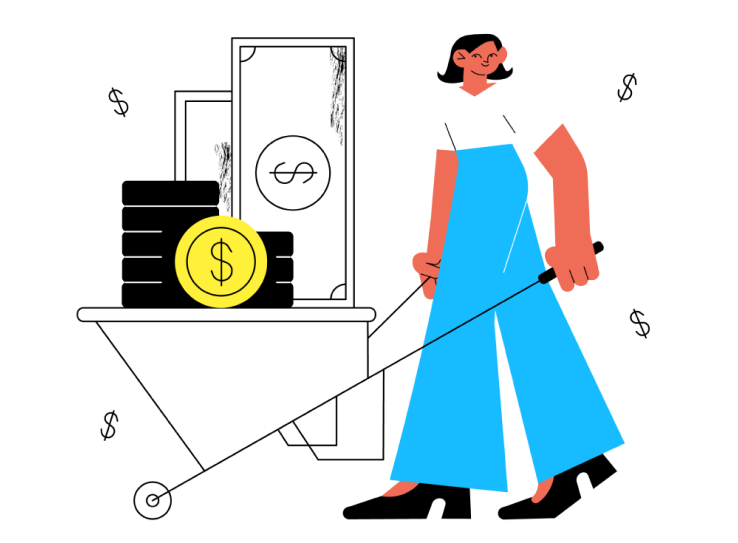 How can you support?
Support a student by sponsoring their design education in EXCEL Plus program.
What does it take?
EXCEL Plus is a 1-year intensive course offered at a nominal $700 USD or INR 50,000 per student.
This is how much you will be sponsoring per student that makes a huge difference to the lives of the talented and deserved people.
EXCEL PLUS's students are trained by the
industry experts
Our students are carefully selected and guided
by UMO Catalysts/Mentors
Help the industry advance by promoting grassroots
innovation by design