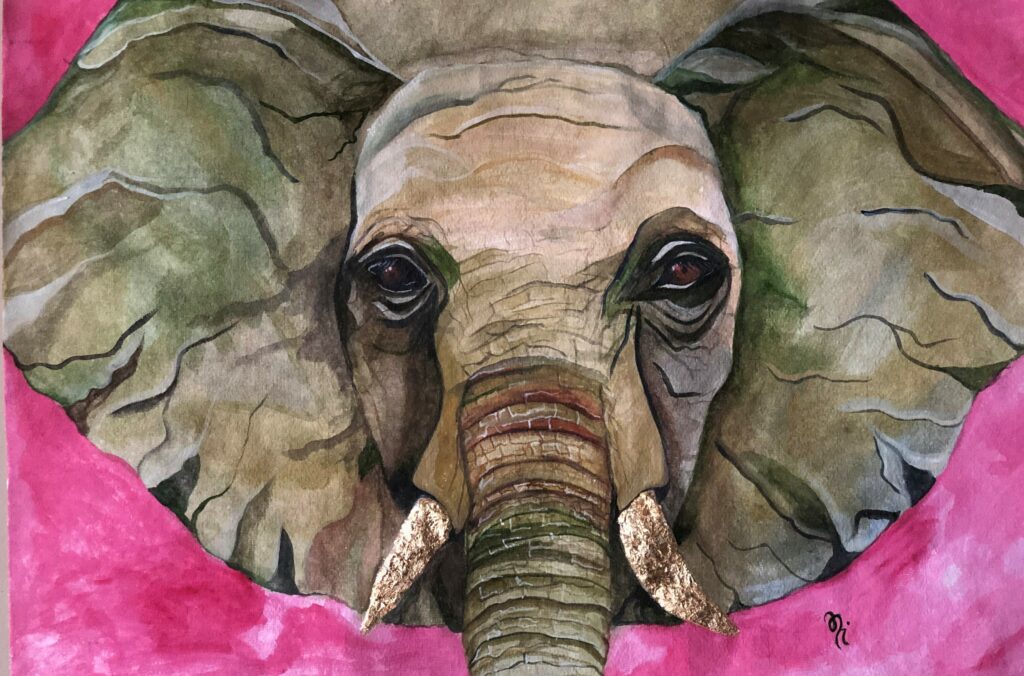 The Grass Elephant with golden blades Watercolors and Gold Flakes on handmade paper
The grass used to address Elephant although seem unusual yet have their own significance.
"It is the grass of the field, most frail of all things, that supports all life all the time!". The green Elephant in my artwork is a wise spirit, with exemplifying power and strength. It represents a new, improved, and positive nature that reconnects us with our own perspectives, past, and future. With the golden tusks, we now have the opportunity to plow through our challenges, resolve our questions, celebrate our being, and journey our path to 'home'!
These times (COVID-19 pandemic) are sure not easy but have amazingly strengthened us to focus, protect, and recognize the power of love and contentedness.
Inspired from https://nature.disney.com/elephant