 Submit Your Stories Before 22nd November.

Empathy

– A Slice Of Life
Convey empathy through your moving story
Empathy means: The ability to understand and share the feelings of another.
A Global Short Video Storytelling Challenge 2020
UMO Moving Stories invites people to share what has moved them during these times, and what stories can be delivered straight from their hearts. Let history remember this period for the collective power of humanity through stories, and capture everyone's existence from various perspectives.
HERE'S WHY YOU SHOULD TAKE PART
Show that moving stories are powerful in influencing people to focus on the right problems and inspire them to design better experiences.

It's your platform to showcase your story and bring the change

Win Awards & Get Recognized
What better way to celebrate the potential impact you could create

Win a chance to work on a real project backed by our partners

Learn design firsthand with expert design mentors

Showcase your video stories at online Fest

Entry to Design Conference
Get discounted entry to Design Conference
for Citizens, Professionals, and Academia
In today's connected world, everyone is empowered to influence a positive change. People from any domain and from any walk of life, passionate about story telling are encouraged to take part in this challenge.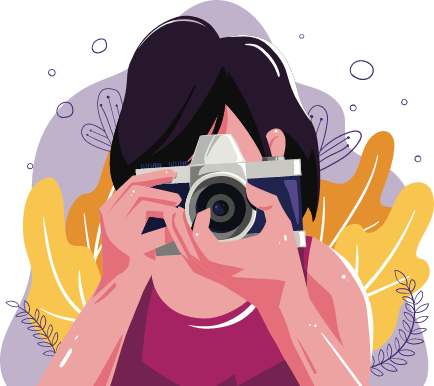 Students from any background with inclination for digital storytelling through videos for fun or for sharing.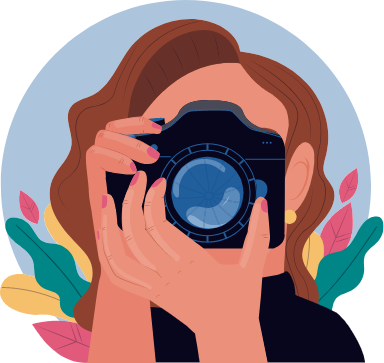 Any professional who enjoys storytelling, who creates videos for fun or even for serious positive outcomes either at their work or in the society.
UMO Design Foundation will be honoring the winners with the following awards. All members of the winning teams will be given certificates. All the participants who submit the solution will be given participation certificates
Here's what we need to do to make this challenge a success
Identify & Create a video of your Moving Story.
You must adhere to the following specifications.
Identify a situation or a story you want to capture in your video.
Stick to the theme "Empathy – A slice of LIfe".
Video format – Follow YouTube supported file formats.
Use your mobile phone or a professional camera.
Record video in a standard aspect ratio for landscape viewing.
Limit your video to a max of 4 mins (all inclusive).
Video could be in any language. Accommodate for English subtitles.
Use only original or royalty-free music, pictures and videos.
Include credits to your team or any other resources leveraged.
Add UMO provided Intro (at the beginning) and Outro (at the end) to your video. These files are available in two formats 4:3 and 16:9 aspect ratios.
Download Intro & Outro
Add a disclaimer stating that the content is mainly for educational, awareness and thought provoking purposes. The intention is to make each one of us connect to the issues faced by the society, empathize with them and trigger necessary actions. We are not responsible for any undue consequences including any one risking their life, relationships and trauma caused to themselves or their closed ones after watching these videos, if any.
15th Nov 2020
22nd Nov 2020
Submit your Moving Story.
Make sure that you submit your video timely.
We will share a form to submit your final entry and the final team credentials.
You will upload your movie to a drive (e.g Google drive) and share the link with us.
The videos will be uploaded on UMO. Design channel for public voting.
16th Nov 2020
23rd Nov 2020
Promote your Moving Story.
Get maximum viewership for your video & win People's Choice Award.
Promote your video in as many social media channels as you can.
Get maximum reach and viewership.
We will track metrics of your video to adjust a winner.
Join us to celebrating Storytelling in Design at UXINDIA 2020 conference.
Learn how storytelling can power design and innovation.
Watch "Pick of the Day" movies every day of the week from 7th-12th Dec.
Listen to expert moviemakers and design leaders.
Keynote and panel sessions.
Immerse in engaging Movies + Design conference experience.
Win "Moving Stories" awards and experience the awards ceremony.
Evaluation Criteria & Process
A winning entry meets all of the following criteria.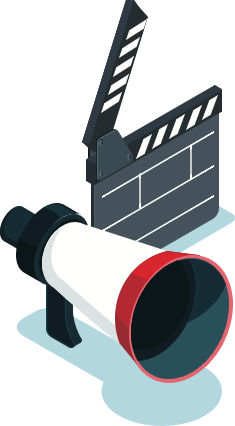 Specifications Met
Did the submission adhere to the instructions? Ie., Originality, Format, Duration, etc.
Empathy Delivered
Did the submission succeed in creating empathy for the audience towards the subject? The movie should leave the jury and audience with wanting to take a positive action for the subject in the movie.
Film Making/Technical Quality
It should be of a decent quality in terms of framing, editing, backgroud music, etc.
Be the change you want to see
Show that you can move people with your moving story video, influence them to focus on the right problems, and inspire them to design better experiences.