Making the Case for Qualitative Research
Build innovation and design muscles through cohort and experiential learning experiences.
COURSE FOR
DESIGN PROFESSIONALS
Making the Case for Qualitative Research: Establishing Alignment and Elevating Potential
This 4-week masterclass will focus on how to identify an organization's learning objectives and develop a research roadmap with the input of cross-functional teams. Researchers face universal challenges: resource scarcity and confusion around the value and positioning of research activities. In this masterclass, twig+fish will share a simple tool to publicize and organize the often-disparate learning needs and questions in an organization. twig+fish will also share effective communication strategies to employ with sponsors so that cross-functional teams can collaborate to define and prioritize learning needs. To effectively leverage research activities and output, teams must deconstruct and scrutinize questions openly and collaboratively. When teams understand the range of potential of research services, they can be better contributors to and consumers of research efforts. In short, the entire organization benefits.
In this training, you will be introduced to the twig+fish Five-Phase Learning Process, the language used to describe this process, and specifically Phase 1 to align the team on learning objectives using the NCredible Framework. By having a structured process upfront, research stakeholders increase the potential for
their output to be meaningfully utilized.
Online and Instructor lead.
Experiential
Cohort
Mentor Guidence
Social Learning
Talks From Experts
On Saturday, 13th February '21
Making the Case for Qualitative Research: Establishing Alignment and Elevating Potential
MasterClass certificates will be signed by the instructors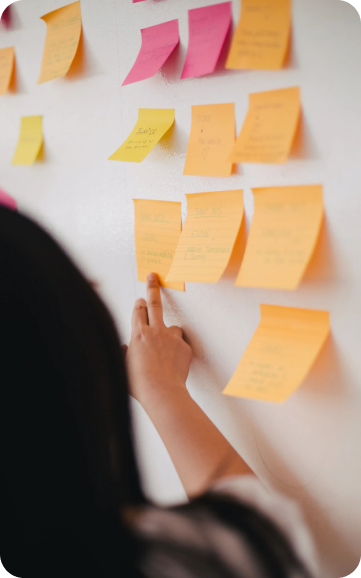 Course duration
4 weeks
Online
Effort
6 – 8 hours per week
Instructor and Cohort learning
Start date
13 February 2021
Enroll by 9 Februrary 2021
Price
$ 299
$ 449
Early Bird
Max. No. of Students
20
Per Class
Target Level
Mid-level & Advanced practitioners
in conducting qualitative
research.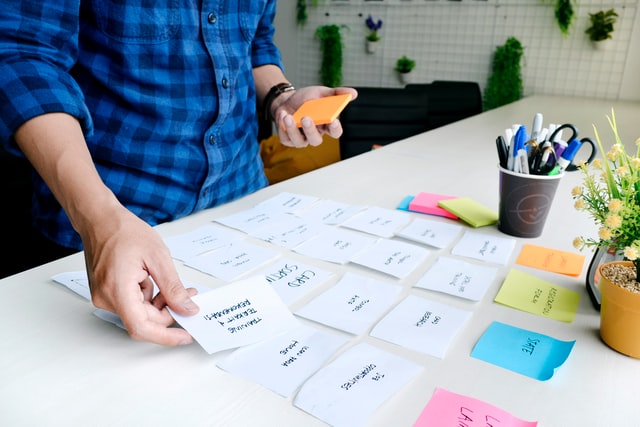 On completion of this course, you'll walk away with
Share research challenges and discuss the existence of these pain points/how they affect the work of the researcher.
Facilitate conversations with sponsors to elicit learning objectives and confidence in existing knowledge.
Apply talking points and language to describe the work of researchers, and important elements of qualitative research study design.
Facilitate moments of reflection and assumption checking with teams and their unknowns.
Collaboratively craft a strategic roadmap for designing studies with full transparency.
Learn strategies for quickly communicating an ideal and flexed study design based on study constraints for a particular learning objective.
Learn to navigate difficult conversations with sponsors who need more guidance on objective definition and prioritizing how objectives are addressed.
Week 1 – Introduce masterclass overview and objectives, discuss research challenges and knowledge source confidence, and introduce the Five Phase Learning Process
Introduce the overall masterclass objectives and approach.
Discuss research challenges, and participate in a reflection exercise to understand the nature of the challenges, and the types of attendee domains/organizations.
Share current methods (successes, struggles) for addressing research challenges.
Introduce confidence exercise, and discuss the importance of socializing knowledge source confidence with study sponsors.
Introduce the twig+fish Five-Phase Learning Process.
Review homework assignment for week 1.
Week 2 – Unpack Phase 1 Align and the NCredible Framework
Introduce a simple 2×2 framework to align sponsor asks, expectations and realities.
Plot sample questions onto the NCredible Framework and discuss the rationale for placement.
Scrutinize the plotted questions: where they are located on the Framework and what the location reveals about the sponsor/team mindset, and priorities.
Discuss how questions form learning objectives.
Discuss patterns that are evident from the Framework to share back with sponsors, and reflect on expected learning and output from objectives.
Review homework assignment for week 2.
Week 3 – Connect NCredible Framework to an ideal study design
Address remaining questions on use of Framework.
Leverage Framework study scopes and discuss how to generate a credible study design based on aligned understanding of learning objectives.
Review the importance of ideal study design and relevant elements.
Define and document rationale of an ideal study design.
Debrief the study designs, and the rationale needed to communicate study details to sponsors.
Review homework assignment for week 3.
Week 4 – Move from an ideal study design to a flexed study design
Discuss the reality of constraints faced by many researchers and relate to challenges discussed in week 1.
Play game with study design constraint cards to understand where and how study design elements can be credibly flexed and clearly communicated to sponsors.
Close masterclass with residual questions and conduct a masterclass reflection exercise.
With 30 years of experience, Meena has consulted to emphasize the strategic value and positioning of qualitative research in the design of product, space, and service. Meena is fascinated by the complexity of human behavior and applies a credible, structured, and transparent approach to integrating human stories and anecdotes into mainstream processes. Meena's experience spans multiple verticals, with companies around the world who believe in the value of qualitative research.
Meena is a founding member of twig+fish, a research and strategy practice based in Boston, MA, that espouses these research beliefs, while maintaining a utopic work-life balance. Apart from her core consulting practice, she has been a key contributor and Lecturer in the Bentley University Human Factors and Information Design (HFID) graduate program in her 20-year tenure. Meena teaches the capstone qualitative research course. Her course has received excellent recognition. She has helped shaped many of the research leaders in organizations today.
She holds an M.S. in Information Resources Management from Syracuse University and a B.Com. in MIS from the University of Ottawa, Canada. Meena is always inspired by her other passions, namely performing as a South-Indian Classical Violinist, pursuing culinary arts, and learning from her two children!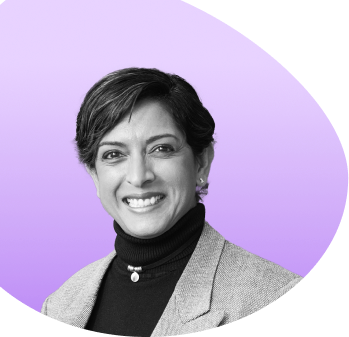 Experience Researcher and Strategist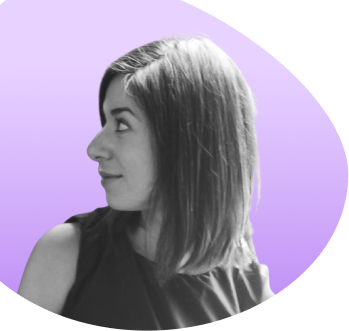 Customer Experience Strategist, twig+fish
Bringing an anthropological perspective to everything she works on, Zarla is passionate about helping people build stronger connections with each other. Zarla's expertise lies in her ability to help people reveal, reflect, and describe the parts of life taken for granted. Zarla has a knack for helping teams access their natural curiosity and bring a more empathic lens into their work. Zarla has run numerous workshops for twig+fish, and always receive high praise for her ability to usher teams to a moment of understanding that was not previously illuminated. Her extensive consulting experience gives her insight into team dynamics that make twig+fish a unique form of human-centered consulting. Zarla has worked for design, marketing, engineering, and brand teams in a number of domains including civic services, financial, healthcare, consumer packaged goods, and engineered products.
Zarla has a BA in Anthropology from the University of Colorado (Boulder) and an MS in Human Factors in Information Design from Bentley University. Outside of work, Zarla is a certified yoga instructor, avid sea-glass hunter, and mom to two beautiful girls who brighten her world daily.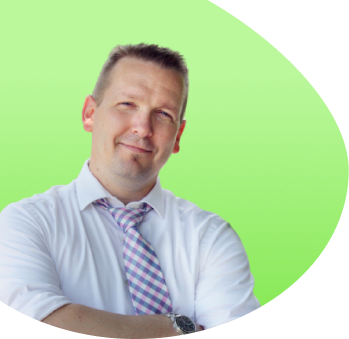 Design Director, UserGlue
UX Project QuickStart Master Class
Masterclass

Saturday, 23rd January'21.
4 weeks. Online | Cohort Learning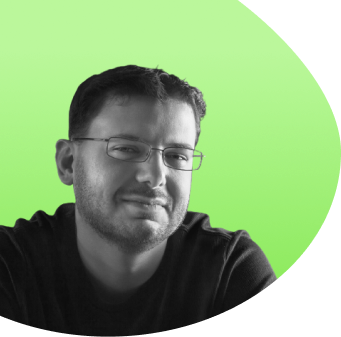 Director of Service Design, U.Group
Masterclass

Saturday, 23rd January'21.
4 – weeks. Online | Cohort Learning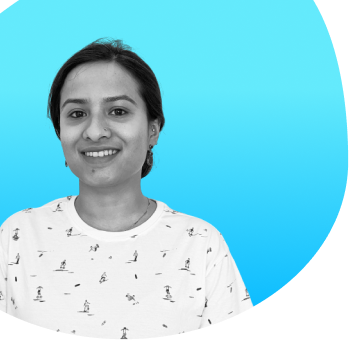 Experience Designer, Deutsche Telekom
Designing Voice Experiences
Masterclass

Saturday, 23rd January'21.
4 – weeks. Online | Cohort Learning
After you register, one of our team will be in touch to give you more details about the course and answer any questions you have.